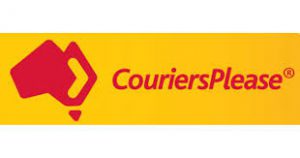 Couriers Please offers residential and commercial carton and satchel deliveries. All Myparcel and Couriers Please bookings require a signature on delivery.
Couriers Please only provide tracking once the freight has been picked up.
Services
Satchel – As the name suggests, this service is for satchels only
Maximum length: 50cms
Maximum width: 50cms
Maximum height: 50cms
Maximum weight: 5kgs
Road express – This service is for both satchels and cartons
Maximum length: 200cms
Maximum width: 200cms
Maximum height: 200cms
Maximum weight: 32kgs
For both services, Couriers Please provide tracking once the freight has been collected or if a pickup has been missed.
All Myparcel/Couriers Please consignments book automatically.